Fantastic cleaning service by Jason - 11/15/2012
"Lakisha's service is fantastic. Lakisha is incredibly professional and does a thorough job. She's been cleaning our house for a month and it's cleaner than it's ever been. I appreciate her attention to detail (including areas I hadn't noticed problems with!) and she actively solicits feedback so that she can clean your house in the way that *you* want. I highly recommend her service." Find more reviews for Lakisha Cleaning Service here!
Reviews for Lakisha on Yelp
Contact Now
Brought to you by
Powered by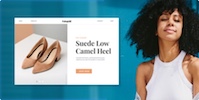 Create your own unique website with customizable templates.